Police Rescue 26 Children Exploited for TikTok Donations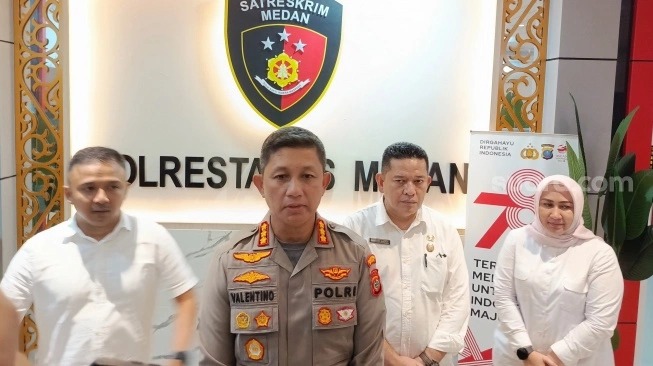 Inp.polri.go.id – Medan. Police identify the administrator of Tunas Kasih Olayama Raya Orphanage in Medan, North Sumatra, as the suspect of child exploitation criminal case. Zamaneuli Zebua was charged with Article 88 in conjunction with Article 76i Law number 35 of 2014 Child Protection Law with a maximum penalty of 20 years in prison.
The suspect was arrested on Tuesday (9/19/2023) night for allegedly exploited the orphanage with TikTok donations for personal gains. It was reported that the suspect could get around IDR 20 – 50 millions per month.
Head of Medan Sub-regional Police, Grand Commissioner Valentino Alfa Tatareda explains that the orphanage was actually illegal and was managed by Zamaneuli and his wife. In total, there are 26 children in the orphanage.
"Among them there are four babies or toddlers while the rest are elementary school and junior high school students," said Tatareda quoted from detak on Wednesday (9/20/2023) night.
He explains that the suspect took a video of the orphanage to gain the compassionate viewers money. Zamaneuli reportedly have committed this crime since early 2023.
"Most particularly the crying babies, which he uploads in social media TikTok. He has that account and from there he asked for some kind of donations. We have the data that these donations not only came from Indonesia, but also abroad," Tatareda said in conclusion.
Currently, the 20 children have been moved to Ministry Social's Happy Center, with two others returned to their parents and four others were transferred to Deli Serdang Social Office.
(ad/my/pr/nm)