No Malicious Intent in Kanjuruhan Grass Fire: Police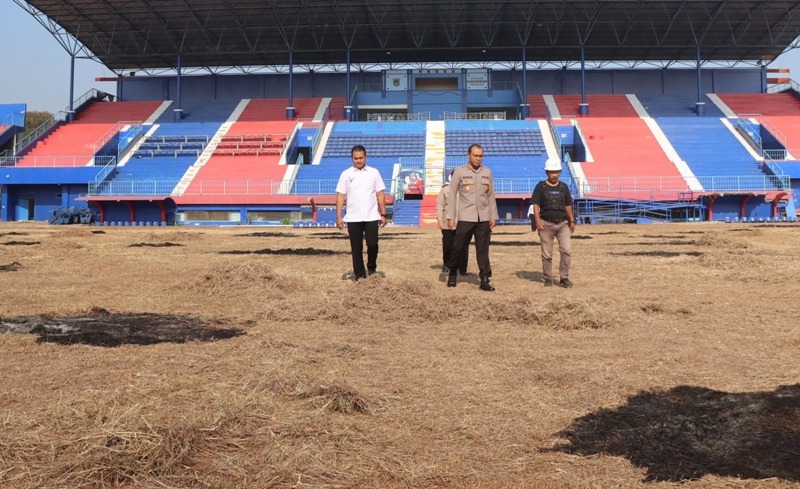 Inp.polri.go.id – Malang.The Malang Sub-regional Police confirmed on Monday (2/10/2023) that there was no malicious intent in the grass fire at the Kanjuruhan Stadium in Malang, East Java, which coincidentally marked one-year commemoration of the Kanjuruhan tragedy.
"It is not true that there was arson by Aremania last Sunday. Indeed, the remaining grass clippings that were piled up caught fire, but there was no malicious intent," said Malang Sub-regional Police Chief  Superintendent Putu Kholis Aryana as reported by antaranews.com, referring to the Malang-based football supporters' club.
He said  that the the renovation project workers piled up the remain of the grass  and weeds after cutting them.
"The grass and weed clippings were burned by supporters during the cleaning process yesterday. It should be noted that the grass and weed cutting were done by project workers as  part of the construction process," Chief Putu said.
The Kanjuruhan tragedy occurred on October 1, 2022 when 135 people died in a stampede after a match between home team Arema FC and archrival Persebaya Surabaya at the Stadium in Malang, East Java.