West Nusa Tenggara Police Gears Up Security for MotoGP 2023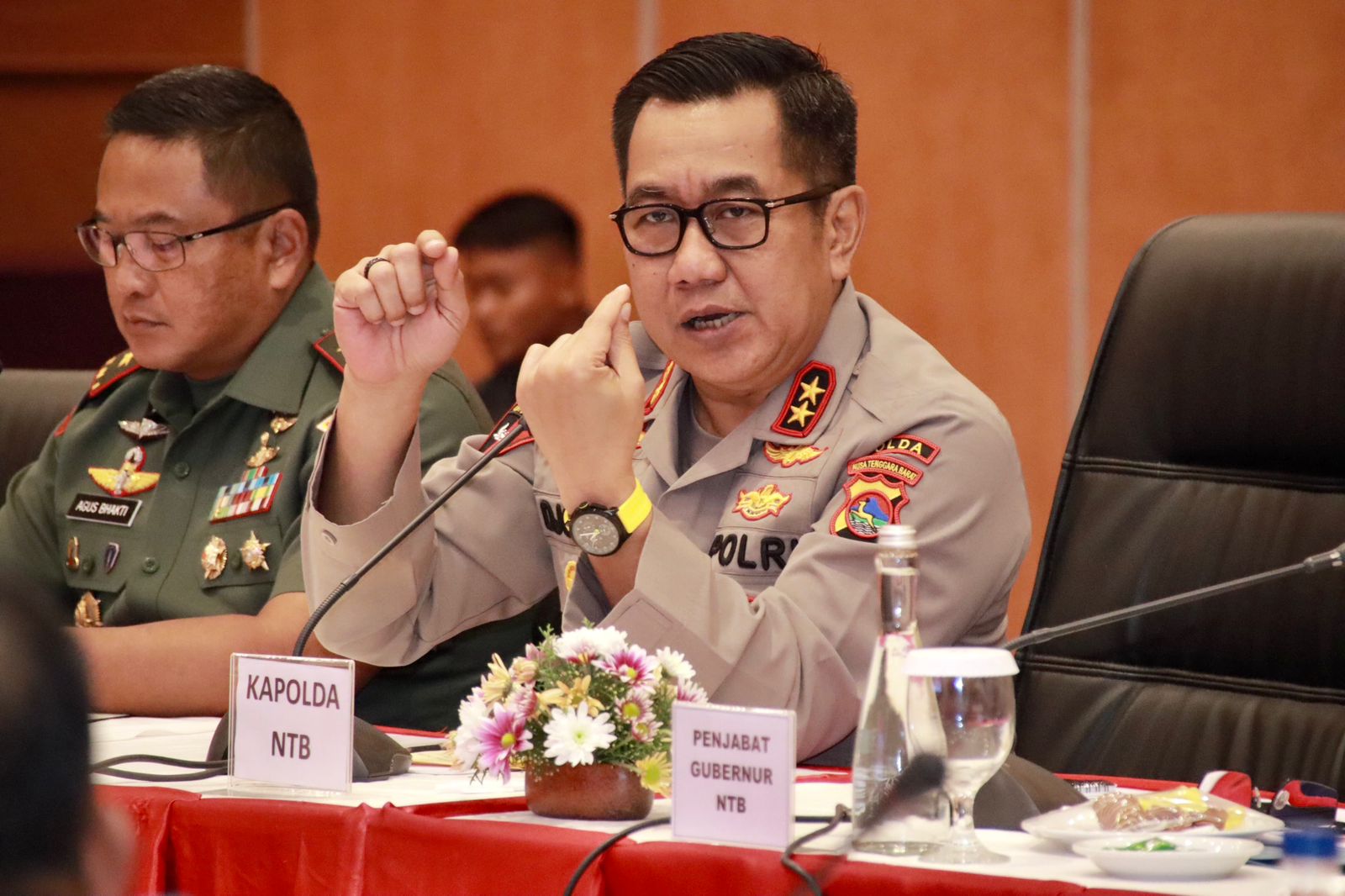 Inp.polri.go.id – Mataram. In preparation for the upcoming MotoGP 2023 event at Lombok's Mandalika Circuit, the West Nusa Tenggara Regional Police  convened a coordination meeting on Monday (2/10/2023), emphasizing the necessity of cooperation among all stakeholders.
Leading the meeting, Inspector General Djoko Poerwanto, the West Nusa Tenggara Regional Police Chief, highlighted the pivotal role of effective collaboration in ensuring the success of the international MotoGP event, scheduled from October 13 to 15.
"The focus should remain on communication, coordination, and collaboration among all parties to complement each other," he asserted.
Notable attendees included the Commander of the 162/WB Military Region, the Head of Tourism for NTB, the Deputy Chief of the West Nusa Tenggara Regional Police, the Commander of the Mataram Naval Base, the Commander of the ZAM Rembiga Air Force Base, a number of senior officials from the West Nusa Tenggara Regional Police, as well as various stakeholders and relevant parties.
General Djoko said that security is of paramount importance because  the safety of local residents, spectators, crew members, and MotoGP 2023 riders become the main priority.
"The safety of the people is our utmost concern. All benefits derived from the event should ultimately serve the community's interests. Additionally, this event plays a crucial role in maintaining Indonesia's reputation, especially for the NTB Province, on the international stage," he said.
(mg/ndt/nm/pr)